Climbing towers with birds nests, swings and slides. Fun for all ages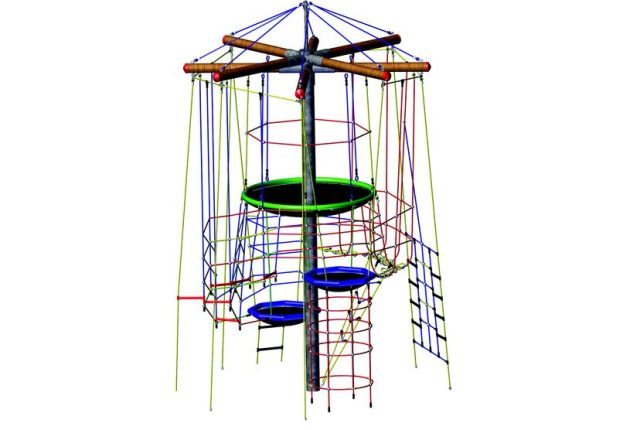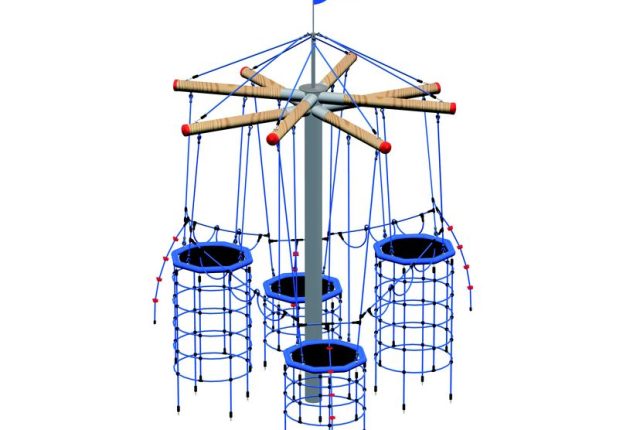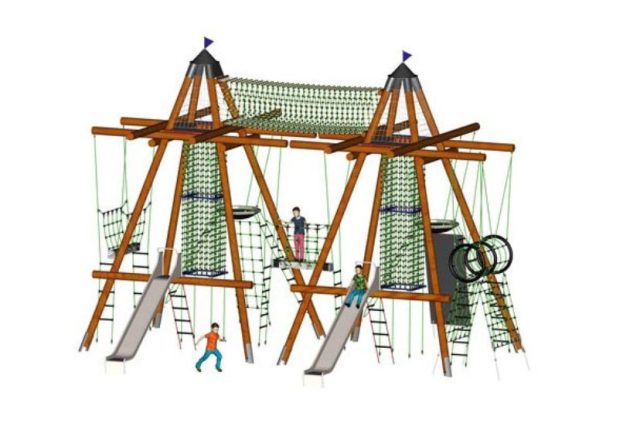 Black Forest combi Birds Nest Tower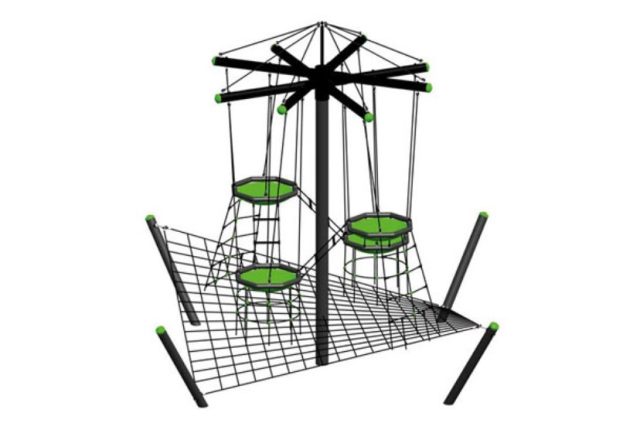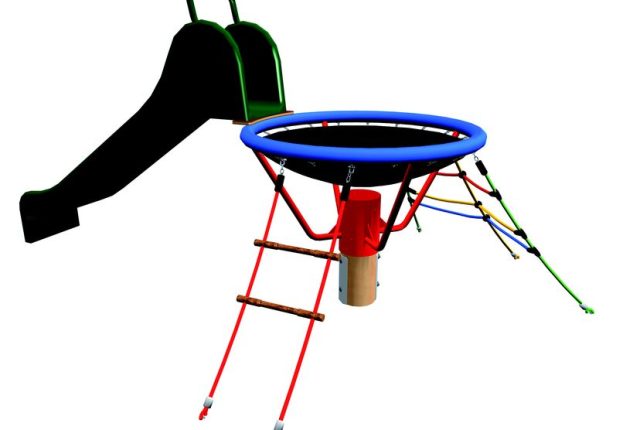 Little Eagles nest, with slide, steel posts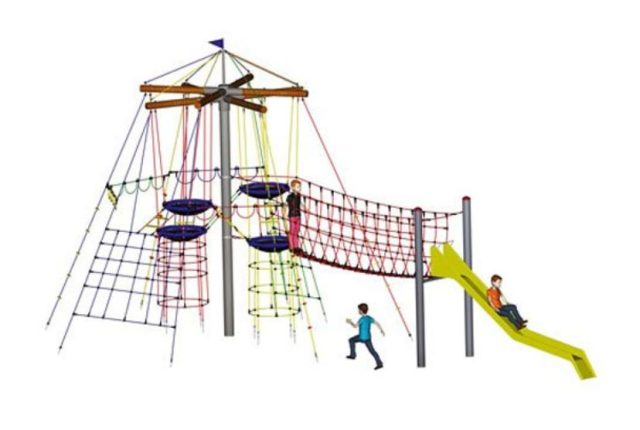 Bird Nest Tree with Bridge and Slide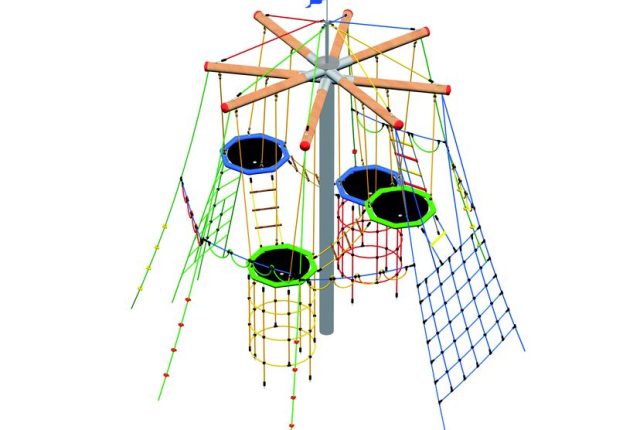 Bird Nest Tree with Bridge and Slide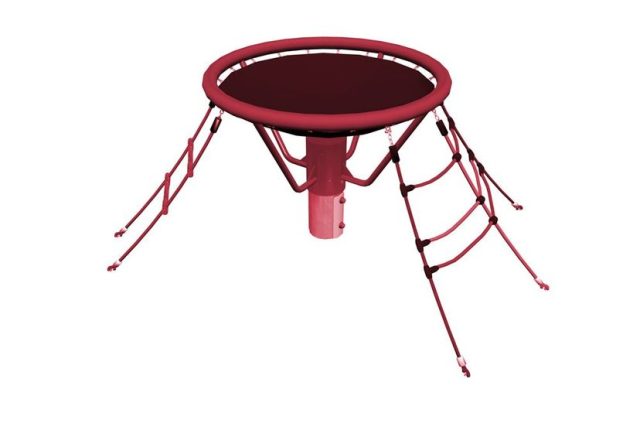 Little Eagles nest, without slide, oak posts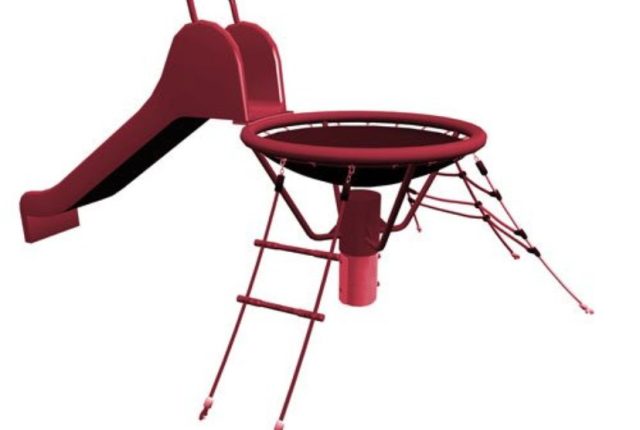 Little Eagles nest, with slide, oak posts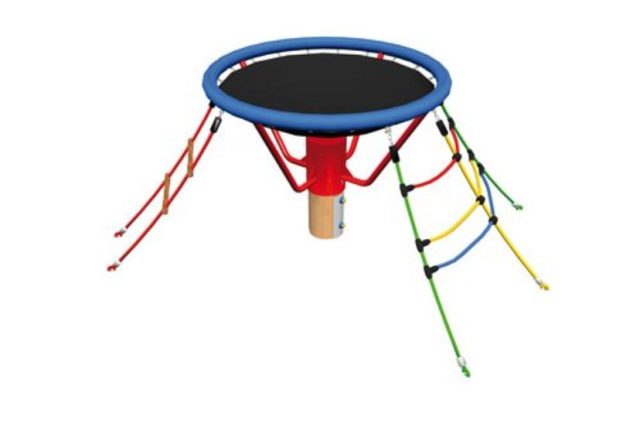 Little Eagles Nest, without Slide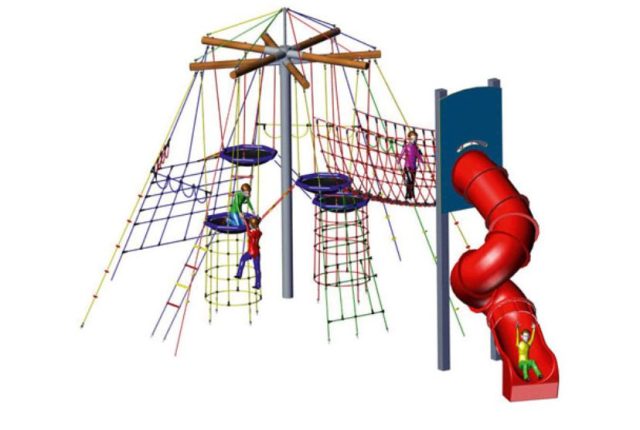 Birds Nest Tree with Bridge and Spiral Slide
In the Birds nest tree series, children are enthroned like an actual bird's nest on a high post. Safeguarded by climbing nets, they can enjoy the view from up high, looking over the entire playground. At the core of the Birds nest tree series is the original Gympark Bird's Nest®, a round close-meshed basket with a base shaped to form a nest and a steel ring wound round with rope.
The original Gympark Bird's Nests® are available in various colours. Various ascent and descent options, such as slides, ropes and ladders, provide exciting climbing alternatives and ensure plenty of adventure. We can help to design the perfect playground for the area in which you wish to install it and we offer a full installation service too through one of our installation divisions.
The Black Forest Combination Birds Nest Tower is a fantastic mixture of climbing sliding and swinging all in one piece of outdoor play equipment. It will be the main attraction in any park and sits at 7m high. The full version features two metal slides and multiple climbing nets and tunnels. There are also rope ladders and swings that can also be included.
Another great option is the Birds Nest Tree Series Bridge and Spiral Slide. The Birds Nest Tree Climbing Tower with Bridge and a Spiral Slide adds extra play value to the original birds nest tree. This play unit combines climbing nets, ropes and chimneys with Birds Nest basket platforms, a bridge and a spiral slide.
The Little Eagles Nest has 8 different play elements including the Gympark Birds Nest, 1 rubber climber, 1 v-bridge and 1 vertical net climber. All of the netting on this piece of outdoor play equipment is made from steel core Hercules rope and the supporting poles are made from Douglas Fir and Oak.