Gympark tidlige års utendørs lekeapparater er ekstremt godt egnet for lekegrupper som tar seg av barn over 2 år.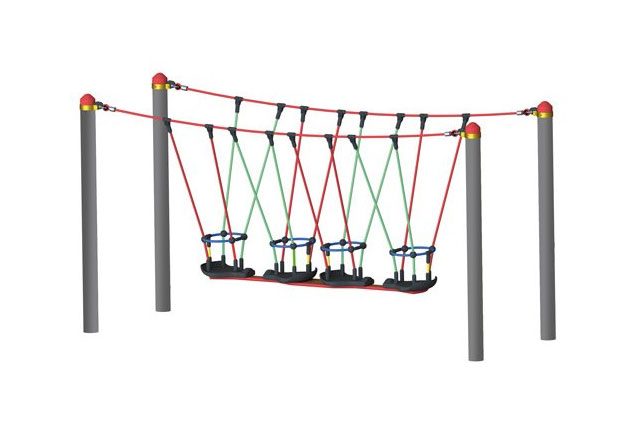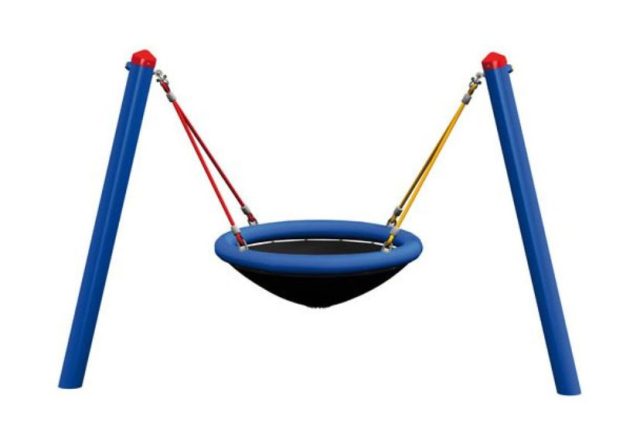 Original HUCK Mini Bird's Nest® Swing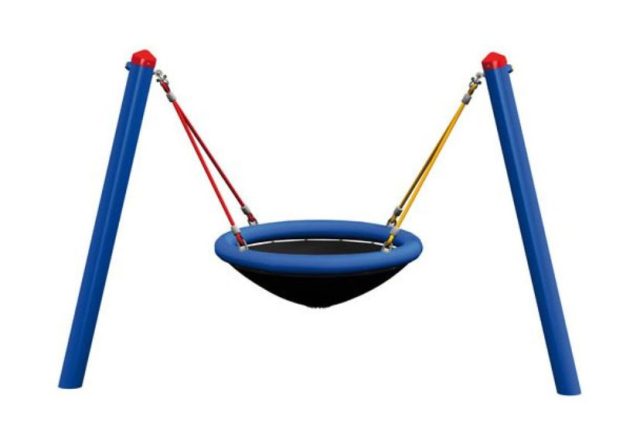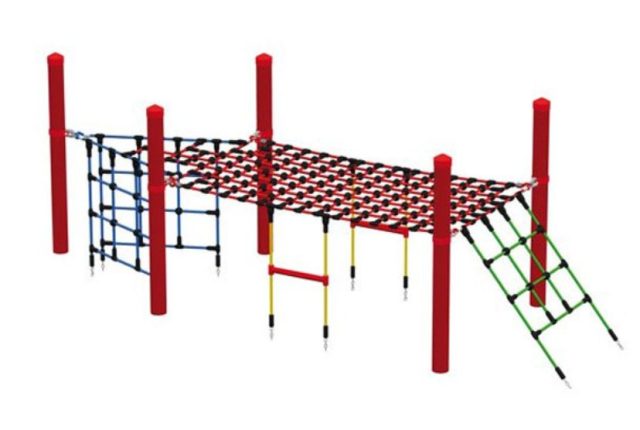 "Junior" Children's Playground Ship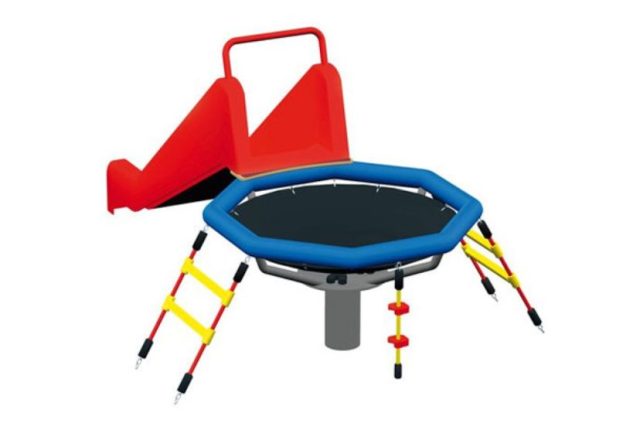 Sparrow's Bird Nest with Slide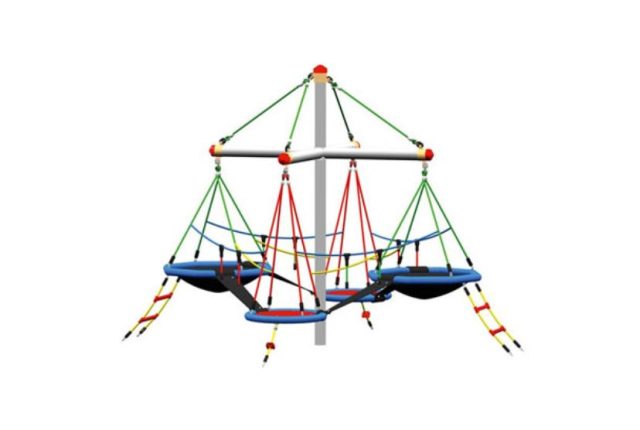 Gnome Tree with Climbing Nets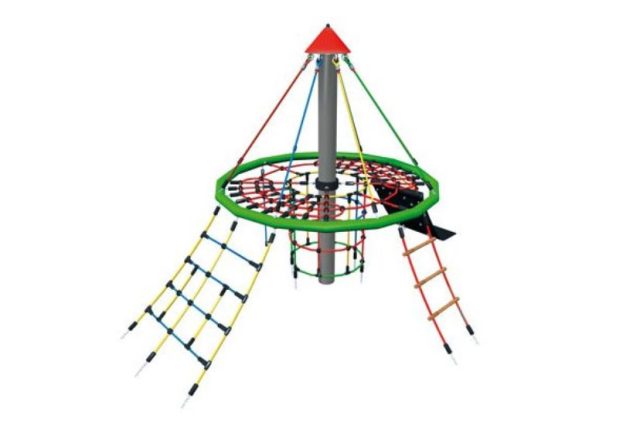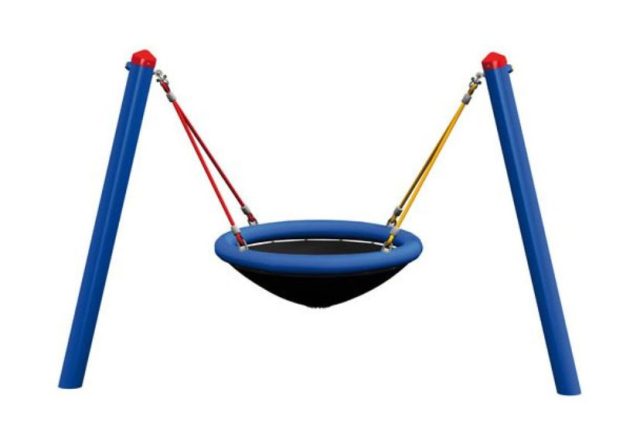 Mini M-Swing Posts for HUCK Mini Bird's Nest® Swing – Powder Coated
Toddler Swing Seat for M-Swing Posts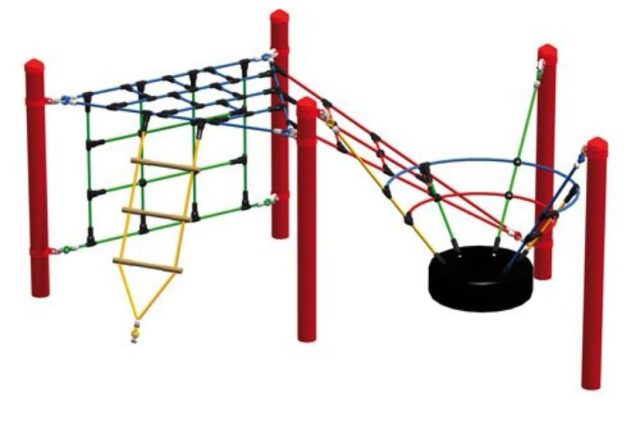 Witch's Look Out with Climbing Nets and Tyre Swing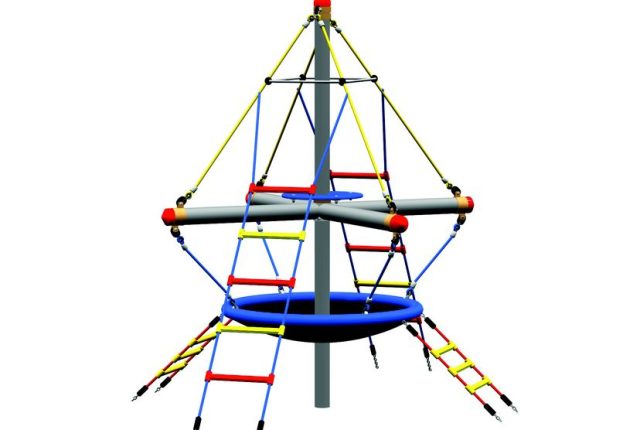 'Fortuna' Mini Pirate Tower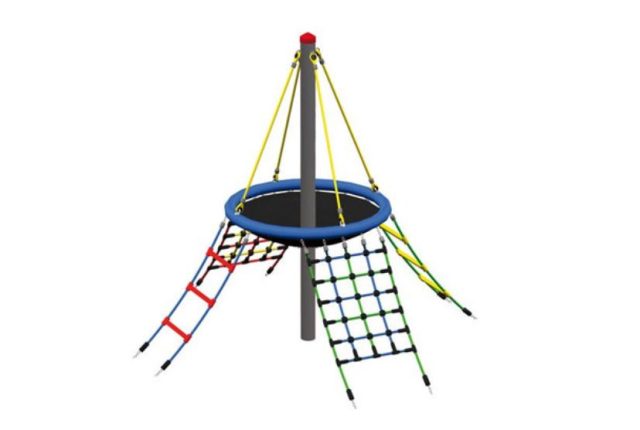 "Fortuna" Bird's Nest Tower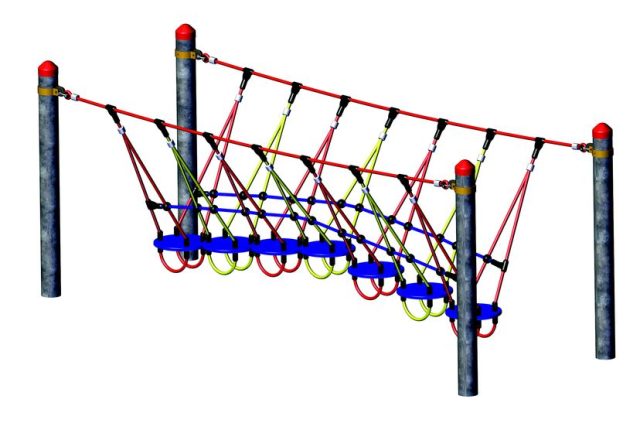 "Wobble Disk" Adventure Bridge
Gympark tidlige år utendørs lekeapparater er svært godt egnet for lekegrupper som tar seg av barn over 2 år. De kan boltre seg på ulike eventyrbroer og baner, og gir fantasien fritt spillerom. Et mangfold av klatrealternativer oppmuntrer barna til å teste og forbedre sine egne evner.
Innenfor Huck-serien med lekeapparater for tidlige år, finner du en blanding av husker, sklier og tårn. Hver del er nøye designet av vårt ekspertteam. Vi produserer deler med samme høykvalitetsnett og tau som vi bruker på tvers av alle produktkategorier.
En av våre bestselgende produkter for lekeapparater for tidlige år er vårt Gympark Junior Play Ship. Den har tre forskjellige klatreområder å utforske og et horisontalt nettingområde laget av stålkjerne Hercules-tau belagt med mykt polyestertau. Skipet har minimal ytre struktur, kun 5 stolper laget av stål som er installert i bakken. Den totale størrelsen er 4m x 6,6m.
Gnome Tree er et annet veldig populært stykke. Den har en rekke forskjellige lekeelementer, alt i ett lekeapparat. Den har klatretau på den ene siden og en gummiklatrevegg på den andre som begge fører opp til første nivå. Utover det har vi installert vårt Hercules-tau som klatrenett som kan brukes til å nå toppen av Gnome Tree. Alle bakkeankrene er begravd for å sikre at det ikke er noen snublefare.